5 Tips to Charter a Boat While You're on Vacation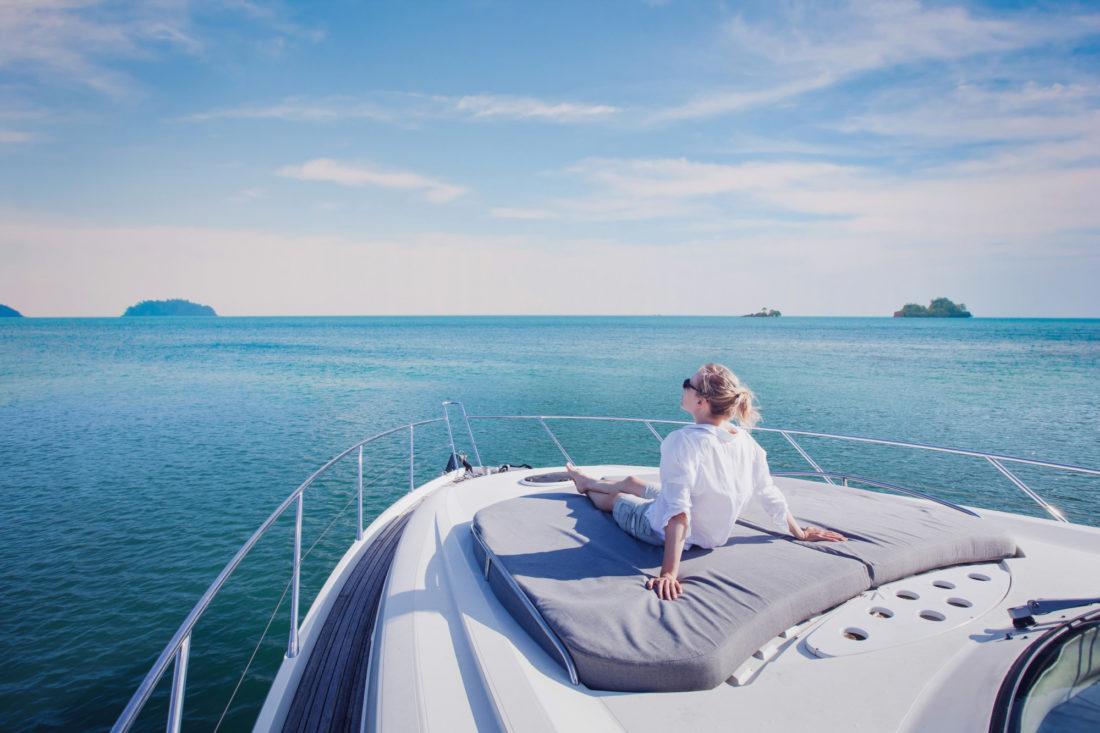 Just under a third of the United States population will go on vacation this year. Many of those vacationers will end up at run-of-the-mill destinations like a Hawaii resort or Disney world.
Not you though.
You've got a deeper sense of adventure. You're going to charter a boat.
Chartering a boat typically means renting a large vessel for an extended period. With a chartered boat, you can do anything or go anywhere that your vessel can take you, so long as you have the means to do so.
If you've never chartered a boat before and don't know what considerations to keep in mind when doing so, keep reading. Our team walks you through five tips that'll streamline your experience.
1. Know Your Needs
This may strike some as obvious but we feel compelled to mention that not all boats are built the same. Some boats are crafted for leisure. Others are crafted for sport or fishing.
You must know what your reason is for chartering a boat so you can ensure that your vessel is equipped with the features you need to enjoy your vacation. There's nothing worse than accidentally chartering a leisure vessel to go deep-sea fishing, only to find that your boat is missing a tank to store captured fish in.
2. Know How to Save
If you're planning on chartering a leisure vessel, you may find that prices are higher than you anticipate. Depending on the area that you're chartering from and the size of the vessel you're getting, fees could run you $100,000+ per week on the high end.
Fortunately, if you're interested in Sydney boat hire or hiring a vessel in another popular place, you'll have some options.
For starters, chartering boats out of less touristy ports is bound to bring your costs down. You can also save a lot of money by chartering during an area's low season.
3. Be Prepared to Find a Crew (or at least a Captain)
The vast majority of boat charter agreements will be for a "bare charter". That means that you're renting just the boat for its advertised price. Everything else, from personnel to fuel, you'll have to pay extra for.
On the personnel front, your boat chartering company will have people that they'll suggest you hire. If you don't want to go with a chartering company's team, you'll need to have a captain and perhaps a crew of your own lined up to manage your vessel on the water.
4. Understand Your Liabilities
When you charter a boat, you'll be responsible for your vessel and those on board during your charter period. Read your charter agreement to understand what that liability means and how you can avoid legal trouble, particularity when on vacation in a foreign country.
5. BYOS
Chartered boats don't come with food, beverages, and other supplies. Be sure to stock up on all of your necessities before leaving port.
After all, there's no Walmart in the middle of the ocean!
Charter a Boat on Your Next Vacation and Prepare to Be Amazed
When you charter a boat, your vacation possibilities are endless given the fact that your vessel is capable of traversing 71% of the planet. If that brand of adventure tickles your fancy, don't spend another second considering if a chartered boat is right for you.
Just dive in and have a good time!
For more tips on all things travel, check out more of the adventurous content right here on our blog.