Get Outside This Fall and Enjoy These 3 Activities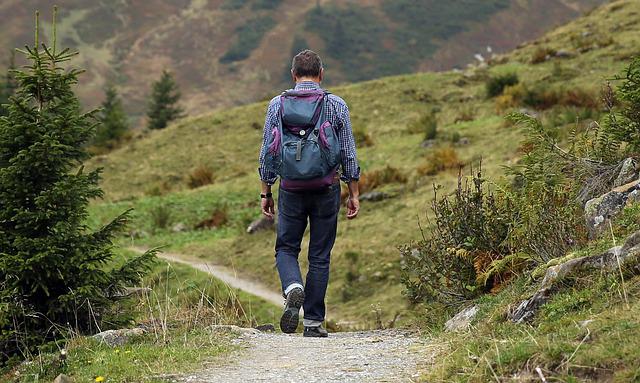 In case you didn't notice, fall has arrived in all of its glory.
Yes, it's that time of year again: you're trading in flip flops for wool socks and beach towels for thermal jackets. Even though the warm weather is slowly beginning to fade away, that doesn't mean that you can't spend your free time with Mother Nature.
There are so many fun fall-related activities that it's hard to choose which ones to do first. If you're having a hard time making a decision, you need to read this list of ideas!
1 – Go for a Hike
Is there are a better way to take in all of autumn's splendour than by going on a hike in the woods? We don't think so.
Many towns and cities have a variety of public hiking trails that are both safe and scenic. You can bring a pair of binoculars for bird watching, forage for wild herbs or have a picnic under the trees (but try not to attract any wild animals).
Even though fall is a beautiful season, there is no doubt that it can get chilly! Before you hit the trails, you should make sure that you are dressed properly. This means that you should dress in layers, wear warm footwear and consider bringing your favorite pair of warm socks for hiking, as these garments will keep you toasty and comfortable for your entire hike!
2 – Go Fruit or Vegetable Picking
Everyone loves the taste of freshly picked fruit; there is absolutely nothing like it. Unfortunately, not everyone has the space to grow a lush garden, especially those that live in apartment complexes or buildings with little to no green space.
Instead of solely relying on the grocery store, you should gather up your friends and family for some fruit picking. Fall is the perfect season for harvesting traditional staples like apples, pumpkins and grapes. Although, many are unaware of the numerous exotic fruits and veggies that are available in autumn. If you're feeling adventurous, be sure to pick something new like:
Cloudberry
American Persimmon
Hedge Apples
Huckleberry
Regardless of what you end up harvesting, you need to dress appropriately. Be sure to wear mud-resistant boots, a warm jacket and a thermal scarf. By wearing these garments, you'll be able to pick tasty (and healthy) fruit all day long.
3 – Play Sports
Nothing beats being active on a cool, fall afternoon. Thanks to the mild weather, fall is the perfect season to play a quick round of football, tennis, badminton or road hockey. Be sure to watch out for cars! If you're tired of playing the same sports all of the time, feel free to go to your local skatepark or pump track.
These fun activities will keep you entertained for the entire season. Not to mention, playing sports regularly will keep you in great shape.
If you want to be at your best on the field or court, you need to stay warm. You can do this by wearing thermal gear, which absorbs moisture away from your body. This allows you to be at the top of your game while staying comfortable.