Great Minnesota Moving Tips for Those Relocating to the North Star State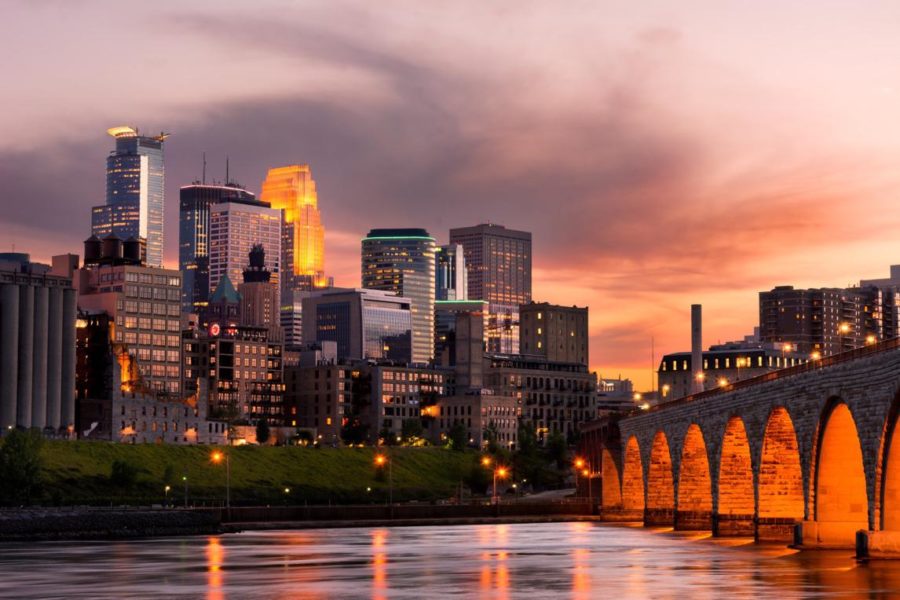 When the heart calls, it's best to pay attention, especially when it's calling you to relocate to another state. Maybe it's not your heart at all, but your job. Whatever the reason, if Minnesota is where you're headed, you'll want to read this post.
We've put together a post full of Minnesota moving tips! Read on and get ready for your move to the heart of the Upper Midwest.
Best Places to Live in Minnesota
Before you contact Minnesota moving companies and arrange for someone to move your home, you'll need to know where you're pointing your compass.
If you work for one of the Fortune 500 companies in the state, you'll want to live near Minneapolis/St. Paul, a.k.a. The Twin Cities. Referring to The Cities as twins is a bit of a misnomer, as they couldn't be more different.
It's not just the Mississippi River that separates Minneapolis and St. Paul. Each city has a unique and diverse culture, which can make it hard to choose where you want to live.
If you're moving to Minnesota and can't decide which side of the river fits you better, why not explore a few of the surrounding cities and towns? While Minneapolis did make the list, Money Magazine also recognized the city of Blaine, MN as one of the top 100 places to live.
Whether you're looking for an apartment, townhouse, or a single-family home, it's not difficult to find the perfect abode.
Getting Around in Minnesota
Are you bringing your car with you to Minnesota? The state gives you 60 days to register your vehicle and apply for a Minnesota driver's license. You'll need a valid title, your current driver's license or state-issued ID, and proof of current car insurance.
If you're interested in exploring areas outside of The Twin Cities, you will need a car. If you stay closer to home, you'll enjoy a robust bus and rail system. Of course, you can always utilize one of the car-sharing services popular in the area.
As far as traveling to some of Minnesota's off-the-beaten-path locations, the state's interstate system is a great place to start. Interstate 35, 35E, and 35W, I94, and I90 will all get you connected to the full range of attractions, including lakes, scenic river roads, campgrounds, hiking trails, and more.
Speaking of lakes, you'll find a few!
Land of 10,000 Lakes
While the state's official nickname is The North Star State, more people recognize it as the Land of 10,000 Lakes. No exaggeration here, there are thousands of lakes in the state—a total of 11,482.
To start, Minnesota boasts Lake Superior, the largest freshwater lake in the world. Or visit Lake Mille Lacs, located about 75 miles from Minneapolis, for trophy fishing, hiking, and other year-round family fun. By the way, mille lacs means a thousand lakes in French!
If we mentioned every lake in the state, we'd need to write a book, but there's one perfect for whatever you enjoy doing on or near a body of water. You'll also find plenty of scenic rivers in Minnesota and a few waterfalls.
Getting Schooled in Minnesota
Whether you have school-aged kids or you're thinking about going back to school, you'll find plenty of learning going on in Minnesota.
Minnesota's public schools rank #6 in the nation for quality and safety. Public school students had some of the highest math scores in the country.
Are you ready to go back to school? Consider a program at one of the campuses for the University of Minnesota. Minnesota State University in Mankato also offers a wide variety of degree programs and certificates. You can also complete your studies at one of the many private colleges or universities.
Minnesota Moving Tips and Healthcare
Does the name Mayo Clinic sound familiar? It's one of the top medical research and treatment centers in the world, and it's right here in Rochester, MN!
Along with Mayo Clinic, you'll find Hazeldon, the largest non-profit treatment center in the United States. Founded on the 12-step treatment philosophy for substance abuse, Hazeldon continues to pioneer in the field of treatment for addiction.
You can't beat the care you'll receive at Minneapolis Heart Institute. The University of Minnesota Health also offers state-of-the-art care to patients across a wide range of clinics and hospital settings.
To make your transition to a new healthcare provider, request your medical records from your current provider before you move.
For new residents who don't have current health insurance, you can research health insurance options through the Minnesota Health Information Clearinghouse.
Minnesota Enjoys Four Seasons
A post focused on Minnesota moving tips isn't complete without talking about the weather.
You will experience four distinct seasons, which for most people, means four different types of clothing. Winters can get extremely cold, but if you love snow, you'll feel nothing short of elation. Snowmobiling and cross-country skiing are favorite winter activities, but nothing ranks as high as ice-fishing.
In spring, residents bring their boats out of dry storage and cross their fingers that they won't see any more snow, although it's not unusual to have a spring snowstorm or two in May.
Summers in Minnesota are short but warm with plenty of opportunities for swimming, camping, boating, and fishing. If you prefer to spend your summer days inside, there's the Mall of America in Bloomington.
Minnesota residents love autumn with its colorful change of the leaves, and in farm country, it's harvest time. Crisp, chilly fall days yield trips to one of the state's apple orchards or pumpkin patches.
Ready to Move to Minnesota?
While there's much to Minnesota than we can cover in one short post, we hope we've sparked your interest in moving your home to the North Star State.
If you enjoyed reading our Minnesota moving tips, we invite you to check out the rest of the articles on our blog. You'll find an array of posts on subjects ranging from home and DIY to money, education, and health and fitness.