Tips and Tricks for Planning the Perfect San Diego Vacation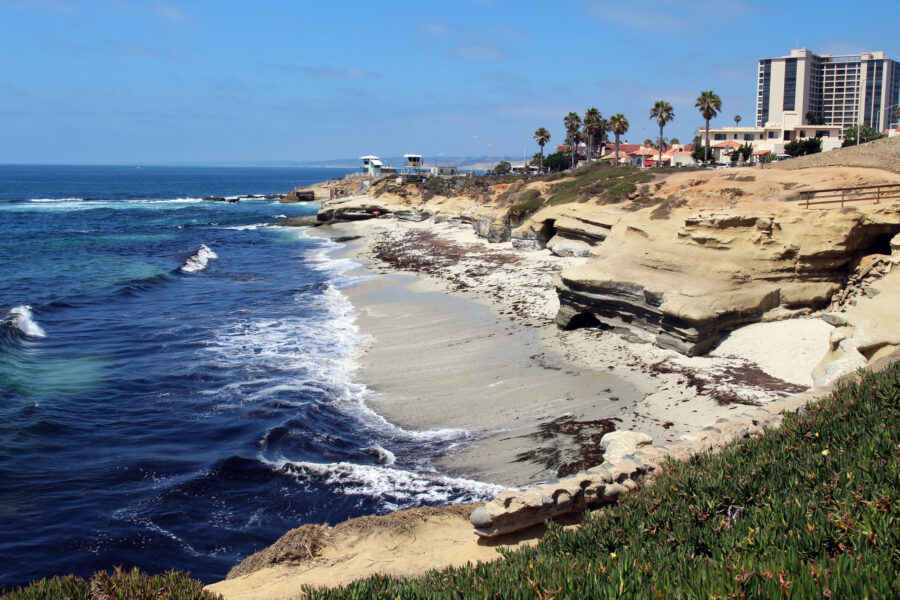 Are you thinking about taking a vacation to San Diego?
San Diego has some of the best weather in the world, and it's an excellent vacation destination for those young and old. There's so much to do and see and in San Diego, it'll likely be impossible to fit all of your bucket list items into one trip.
To make the most of your San Diego vacation, it's a good idea to plan your trip out beforehand. Check out this guide to learn the top tips for planning the perfect San Diego vacation.
Know When to Visit
One of the best things about San Diego is that the weather is nice year-round. Even during January, the coldest month of the year, the daily high averages 65.8 degrees.
If you visit during the summer, you don't have to worry about it being too hot to do anything but swim, as the high temperature in August averages 77.7 degrees.
That being said, there are some times of the year that are better for visiting than others. Here's what to know about visiting during each time of the year:
March to May
If you want to enjoy the perfect 72-degrees and sunny weather that San Diego is best known for, then we suggest visiting in March through May. Not only is the weather mild, but the city also isn't overrun with tourists during these months.
If you're a fan of flowers, this is also a great time to visit, as the Coronado Flower Show- the biggest tender flower show in the US- is held during the spring.
June to August
If you want to experience the San Diego beaches in all of their glory, then visiting in June through August is best. Not only is there plenty of warm weather to enjoy, but San Diego is also home to a plethora of festivals during the summertime.
Some of the biggest summer festivals include the San Diego Smooth Jazz Festival, the Carlsbad Music Festival, the San Diego Greek Festival, and the San Diego LGBT Film Festival. The biggest event to take place during the summer is Comic-Con, which usually takes place in July.
While these festivals can bring a heightened level of excitement to the city, keep in mind that this will mean larger crowds and higher hotel room rates. If you want to do a budget trip to San Diego, summer is the worst time to go.
Septemeber to November
Autumn is a great time to visit San Diego. During September, you'll get to enjoy the last rays of the summer's sun while avoiding the large tourist crowds.
During October and November, the tourist crowds dwindle even further, and there's still plenty of warm weather to enjoy. While San Diego doesn't bring the fall colors that other American cities do, there's still plenty to enjoy when visiting during the autumn season.
If you're a foodie, this is perhaps the best time to visit the city, as there are a number of food festivals that take place during the fall. Some of the biggest food-related festivals include the:
San Diego Bay Wine and Food Festival
Say Cheese Fest San Diego
San Diego Boba Festival
Donut Fest Vista
So Cal Taco Fest
Early October also brings Oktoberfest, La Jolla Food and Wine Festival, and the Carlsbad ArtWalk.
December to February
While winter is the coolest season in San Diego, don't expect the city to transform into a winter wonderland. As we mentioned earlier, average highs stay in the mid-60s, and you can expect average lows to be in the mid-40s.
If you're looking for a beach vacation, this is the worst time of the year to come. And while you'll rarely find snow in San Diego, rain showers do happen frequently during these months.
The good news is, San Diego has plenty of museums and indoor activities for rainy days. Plus, the winter months offer much lower rates on hotels. Plus, winter is the best time of the year to go whale watching in San Diego.
Know What to Do
Once you figure out when to go to San Diego, it's time to decide on what to do. We've already mentioned some of the things you can do in San Diego based on the season you visit. However, there are still plenty of activities worth mentioning.
San Diego Beaches
San Diego is world-famous for its beaches, and even if you don't practice any water sports, visiting a San Diego beach is still a must-do. Here are some of the best beaches the city has to offer:
La Jolla Cove Beach
Pacific Beach
Coronado Beach
Flat Rock Beach
La Jolla Shores Beach
Sunset Cliffs Natural Park
Bermuda Beach
South Mission Beach
These beaches offer great activities like surfing, kayaking, scuba diving, and of course, plenty of space for sunbathing. San Diego is also a great place to embark on a yachting or boating adventure. You can check out San Diego Yacht Charter & Rental Company for more info.
Hiking
San Diego is a bit of an under-the-radar hiking destination. Here are some of the best places for hiking around the city:
Torrey Pines State Reserve Loop
Three Sisters Falls
Cedar Creek Falls
Palm Canyon Loop
Cowles Mountain Backside Loop
Potato Chip Rock
San Diego is also just a stone's throw away from Joshua Tree National Park, Yosemite National Park, and Sequoia National Park. If you're looking for some green space but don't want to leave the city, we also suggest checking out Balboa Park.
Museums and Indoor Activities
As we mentioned earlier, San Diego has no shortage of museums and indoor activities if you find yourself there on a rainy day. Here are some of your best options:
San Diego Natural History Museum
USS Midway Museum
Fleet Science Center
San Diego Museum of Man
Mingei International Museum
Birch Aquarium
Museum of Making Music
We also suggest checking out the San Diego Air and Space Museum and the San Diego Museum of Art.
Time to Plan Your San Diego Vacation
Now that you've read this guide, it's time for you to start planning your San Diego vacation. As you can see, the city has plenty to offer everyone.
Be sure to check back in with our blog for more vacation guides and tips.