Top Five Benefits of Pursuing an MHA Degree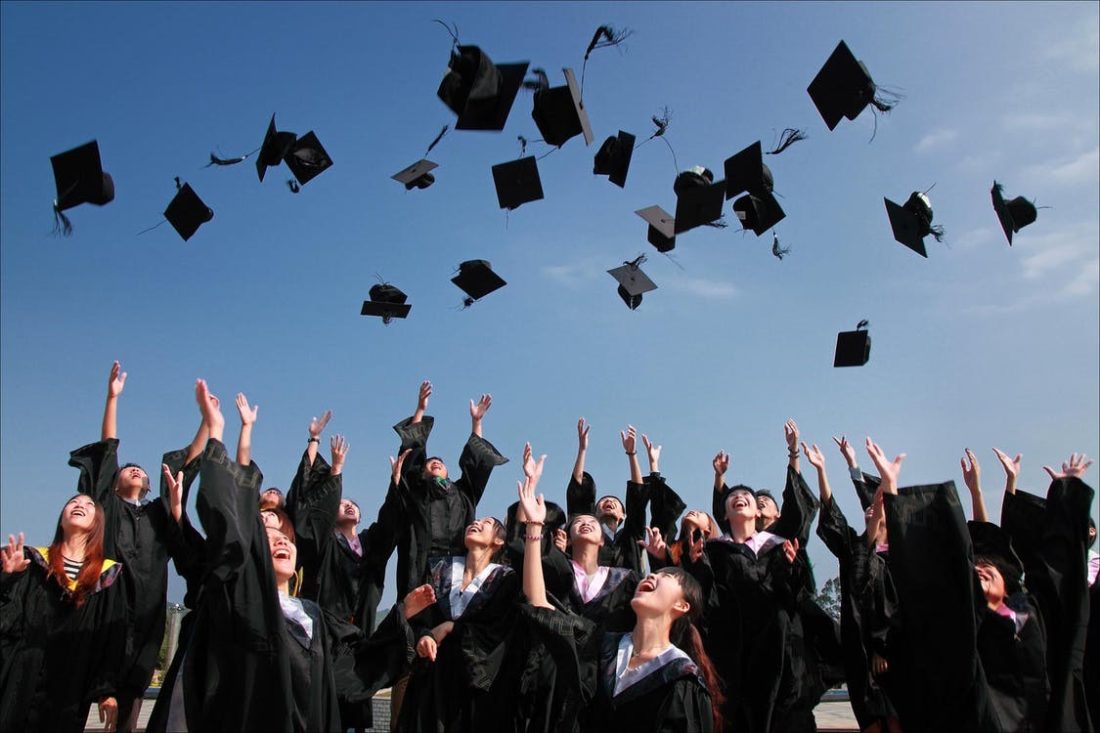 An MHA program is a degree of Masters in Healthcare Administration. With a rise in the need of healthcare, there is a rising demand for this degree in the healthcare industry. What's more, you can now pursue an MHA degree online, which makes it more accessible to a global diaspora. It is expected to keep rising as the public is in need of a large number of healthcare providers. In 2018, for the first time in the history of the United States, health care outpaced any other industry for job placement. This degree adds a business element to MHA. It broadens your options for jobs and various career paths. You can even be managing the entire hospital's affairs. Let's take a look at five top benefits of pursuing an MHA degree.
When you pursue an MHA degree, you widen your horizon. You learn management skills that are in high demand in the healthcare industry. The coursework includes topics such as health policy, population health, marketing management, business communications, healthcare quality management, and much more. Once you complete your degree, you will have the public health knowledge and leadership skills that you need to excel as a healthcare professional.
What makes it unique is the broad knowledge and information you need to know about your degree. It also modifies your career options and the scope of the job. You are not only limited to being a surgeon or being at hospitals. You can pick and choose what you want to be and where you want to work. Your knowledge is valued and respected not only by the hospital management but also by the visiting patients. You become an asset and a need for the healthcare industry. You never have to worry about hitting a dead end with an MHA degree in your hands.
People only dream of working a job they love, pursuing a career they are interested in, and then making a difference in this world through their work. If you have such a dream, you can turn your dream into a reality through an MHA degree. With it, you will be directly in charge of the hospital administrations and decide on how your patients are served, how well your doctors manage the workflow on a daily basis.
As a leader of a healthcare organization, your work can make a meaningful impact on the lives of patients, doctors, and caregivers day in and day out. They all will be dependent on you and look up to you for guidance. A quality administration will determine how efficiently a hospital is run. You can make or break the reputation of a hospital which gives you the liberty to put into practice your ideology of management.
No matter what the counter-argument, we cannot deny the fact that money remains the most essential part of our lives. An MHA is only possible to be earned if you already have a Bachelor's in that field. The reason why MHA degrees are so rare is because of its costs. It is a costly degree to pursue. Most people believe it is not worth it and that it is a degree for the elite class only. This is only a misconception though. This degree acts as a long term investment. The rate of return is much higher in the long run. If you find out the rate of return, your perception of the degree will completely change.
Administration jobs with an MHA degree earn a salary between $82,000 and $117,000. The median is usually over $98,000. Managers in pharmaceutical and medicine manufacturing earn an annual mean wage of $221,360, making it a top-paying industry for people in healthcare administration. Earning MHA degrees online is also an option if you are trying to save a few bucks on commute. Do you still believe it's an expensive degree not worth thousands of bucks? It is time you reconsider.
A Persistent Rise in Demand
MHA degree does not have a saturated market as yet and its demand is constantly on the rise. The best part is that despite a massive influx of new doctors and nurses, the need is still hard to meet. The increased number of patients always makes it imperative to have a strong administration in the healthcare industry. In the coming years, the need for healthcare will continue to rise due to old age and new kinds of diseases occurring due to climate change, pollution, and many other issues. Hence healthcare will need professionals to help them accommodate the situations efficiently.
The trend of urgent care facilities replacing emergency rooms at hospitals is also creating a need for more healthcare administrators. A 20% growth rate of employment is expected for healthcare administration from 2016 to 2026. You'll be an in-demand candidate for great management jobs in general medical and surgical hospitals, physicians' offices, outpatient care centers, nursing care facilities, medical and diagnostic laboratories, and scientific research facilities. It is always a good idea to invest in a market that is not saturated and has a substantial scope in the future.
It is the only medical degree that does not limit you to one profession. For example surgeon, optometrists, neurologists can also be healthcare managers of different facilities. These professions are extremely limiting and you cannot possibly do anything outside the box that is created around you. If by any chance you grow out of these professions, you can opt for an MHA degree. This way you can find a job in a profession which interests you and widen your horizons. Doctors, nurses and various healthcare providers will be working under you. An MHA degree also lets you accomplish accounting, market research, management skills and have a strong set of leadership qualities as well. These are the main qualities required in almost any industry. They can be easily integrated into any profession.
It means, by pursuing this degree you will be able to pick and choose a profession that suits you the best. You even have the option of pursuing this degree from the comfort of your home as many universities offer online programs. You can check out the online MHA university program details right here.