What Is a Mermaid Dress and Can You Wear It to Prom?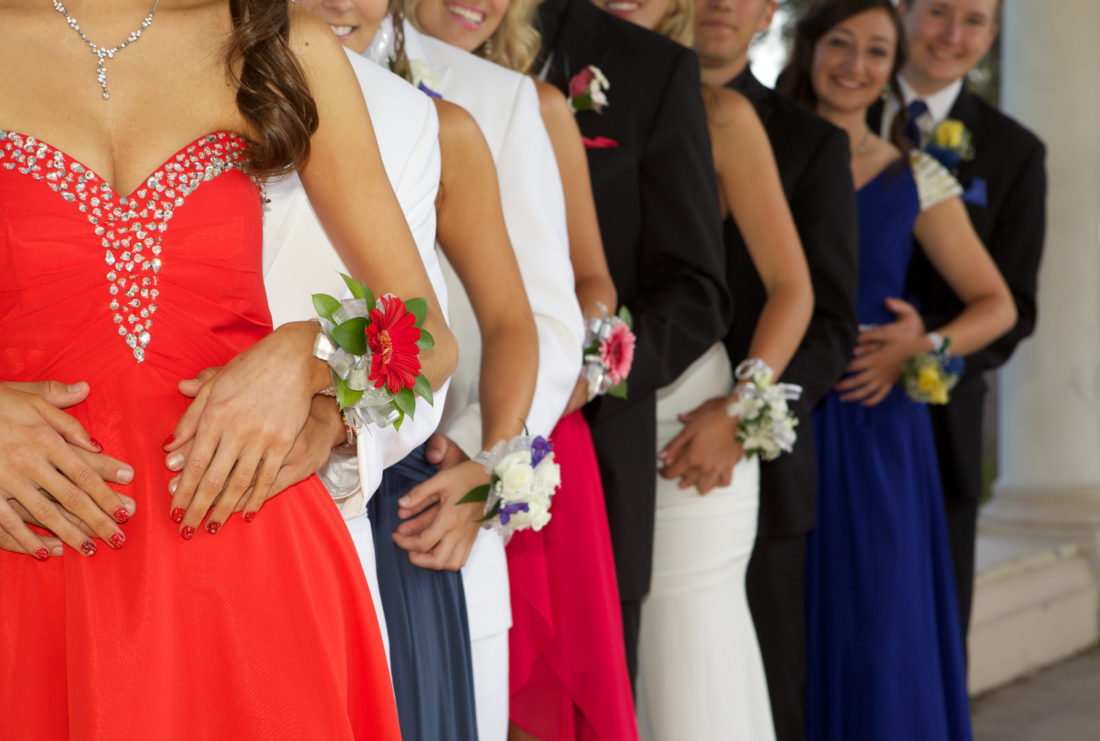 What girl doesn't dream of being Ariel? Move over, Cinderella! We want those glorious red locks, that porcelain skin and those glistening fins!
While you might not be able to turn into an underwater goddess, you can look like one in a mermaid dress!
Long, flowy and form-fitting in all the right places, it's the perfect mix of style and sophistication. It's also the perfect, unique piece to rock at prom!
Looking for the dancing dress of your dreams? Read on to learn why you need a mermaid dress to be "part of your world"!
What is a Mermaid Dress?
A mermaid dress is a type of evening gown. It fits snugly along your torso and hips, then flairs out toward the floor, creating the illusion of a fishtail! For this reason, mermaid dresses are often called fishtail dresses, though the two are one and the same.
Because of the way they hug your body, mermaid dresses are often made in sleek, slick materials, including:
Most of the time, these dresses are strapless, allowing the classy silhouette to take center stage. In this case, their necklines are normally sweetheart or V-neck.
Yet, there's no hard and fast rule about this style. You can find mermaid dresses with spaghetti straps, one-shoulder straps, and even thick straps. You can even buy some with flutter sleeves, cap sleeves or a special sweetheart neckline. If you're large-chested, straps and short sleeves offer extra support without taking away from the stunning shape of the dress.
Perfect for any formal event, mermaid dresses are fancy enough for the red carpet but will look equally at home in a high school gymnasium when prom time rolls around!
Celebrities Rocking the Look
Remember when Audrey Hepburn revealed her glamorous makeover in My Fair Lady? When Eliza Dolittle made her debut in that black-and-white mermaid stunner, no one could remember who she was before Henry Higgins!
Since that iconic moment, mermaid dresses have become Hollywood stapes. Celebrities including Taylor Swift, Jennifer Lopez, Kim Kardashian, and others have put their own spin on the classic shape. While their tall stature helps them pull off the long-bodiced look, anyone can rock this dress with the right tailor!
To help the stars stand out, dress designers will add special touches to a mermaid dress to make it one-of-a-kind, including sequins, ribbons, beads and even cutouts!
Making It Work for Prom
Celebs aside, are you ready to make a grand entrance at your prom wearing a stunning mermaid dress? In a sea of basic ballgowns and department store duds, you'll stand out for all the right reasons. Let's talk about a few ways you can rock a mermaid look with ease!
Add the Right Accessories
Fall in love with a simple mermaid dress? You don't have to invest in a pricey embellished one! Keep the material simple and add a touch of glam by adding a few key accessories.
Our favorite way to turn heads? Add a statement necklace!
The low-cut necklines of most mermaid dresses are practically begging for a bejeweled choker or longer pendant. Look for one with gemstones that complement or beautifully contrast the tones in your dress and get ready to shine.
Once that's in place, don't forget to think about two other important add-ons: your shoes and your bag!
Taking your date's height into consideration, of course, look for mid-height heels that add a touch of formality to your look but aren't too tall to be uncomfortable. You should be able to walk around and hit the dance floor with confidence!
Since mermaid dresses often have at least a little train, be wary of super-sharp heels that could snag on the excess fabric, especially with hoards of students spinning around you! Your best bet? Stick to peep-toe wedges! These give you enough stability to do "The Git Up" without stumbling, and they allow you to show off your pedicure!
When it comes to bags, get one big enough to hold the necessities (phone, gum, cards, etc.) but resist the urge to just toss everything into an oversized satchel. A mermaid dress requires a structured evening bag, preferably in the same slick material as your dress!
Glam Up Your Style
With your dress and accessories in place, all that's left is to perfect your hair and makeup!
We love playing up the Old Hollywood glamour of a mermaid dress with retro touches, including ruby red lips and pretty pin curls. You can also draw attention to the neckline and pay homage to the name of your dress by twisting your locks into a fishtail braid!
Thankfully, this type of braid is easier to create than it looks! You can find simple step-by-step instructions on this tutorial.
One rule of thumb? If you opt for a dramatic red lip, keep the rest of your makeup light and simple. If red isn't your color, you can always go with a mauve lip and bring in vintage glam with a dramatic cat eye! Use a liquid eyeliner pen for the most direct precision.
Make Waves in a Mermaid Dress at Prom
Do you want to break out of the traditional prom dress mold? You don't have to wear the same designs as everyone else. In fact, your unique fashion sense can be your calling card and trademark!
When you want a bold look that's still classy and elegant, a mermaid dress fits the bill. Whether you buy yours online, score a great deal in a local boutique or even sew one at home, you'll be the belle of the ball.
Looking for more advice on how to work, play and live? We've got you covered on our blog, so keep exploring the rest of our content!