7 Career Option for Working With Racehorses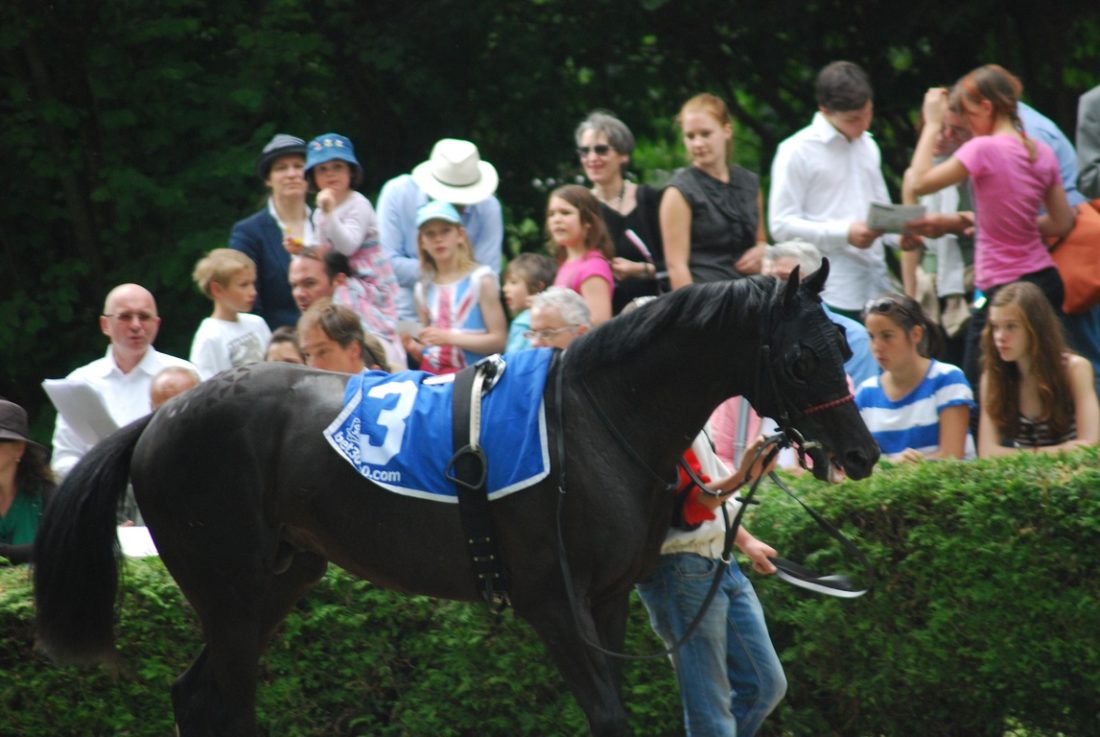 If you love being around animals, horses especially, then you might want to consider a career working with racehorses. This post won't cover every single option there is, but we'll go over some of the obvious, and some of the less obvious jobs that involve working in the Australian horse racing industry.
#1 – Racehorse Jockey               
Not everyone is suited to becoming a champion jockey. For starters, you must be of small stature, which immediately discounts much of the adult population. If you do fit within the height and weight requirements to be a racehorse jockey, then it can prove to be an extremely illustrious and exciting career.
Being successful requires loads of commitment and training, and the ability to start work very early in the morning on many days.
#2 – Racehorse Trainer
You need to be licensed to become a racehorse trainer, as well as passing certain education requirements and having an excellent knowledge of horses. Being a successful trainer really means embracing the lifestyle, as it's far more than just a job.
To become a trainer you generally need to have a few years of experience in some other role within the industry. If you can work with a successful trainer and learn from them, this is a great stepping stone to becoming a head trainer one day yourself.
Again, early morning starts are the norm, and sometimes trainers are on call 24/7. Like being a jockey, a racehorse trainer can be a well-paying and extremely rewarding career. And you never know, you one day might train the next Melbourne Cup winner.
#3 – Farrier
The main role of the farrier is to take care of the racehorse's hooves. This includes tasks like cleaning and trimming the hooves, fitting and replacing horseshoes, as well as ensuring that each horse under your care has properly fitted shoes that are comfortable for the animal.
A farrier will also keep an eye on the horse's lower limbs. If any sign of an injury is spotted, the farrier will report it to the trainer and the veterinarian.
Farriers will accompany horses to the track on race day to perform any last minute hoof preparation or re-shoeing if the need arises.
#4 – Stable Hand
In this role you are in charge of the stables, which includes keeping them clean, watering and feeding the horses, taking racehorses out for walks for light exercise, cleaning and grooming the thoroughbreds and more.
#5 – Strapper
In some ways the job of a horse strapper is similar to that of a stable hand. Strappers spend a lot of time with their horses and are often in the stables feeding and caring for them. Strappers accompany racehorses under their care to the race track and will basically be the horse's personal attendant on race days.
#6 – Track Rider
Track riders are like the jockeys of the training ground. They work very closely with trainers, putting the horses through their paces on the track. This will include practicing starts, running the horse at a gallop, walking and cantering.
It's the track rider's job to help the trainer get the horse into tip top shape for race day, as well as generally keeping the animal fit and in peak physical condition. Track riders feed the trainer information about the horse, how it's moving and feeling out on the track. The trainer may adjust the training regime based on the track rider's report.
It's an extremely important role that can make or break a racehorse's career. Track riders often work for themselves and might work with a number of different trainers and stables at any given time.
#7 – Stud Manager
This is a senior role on a horse or stud farm. Stud managers basically run the place, overseeing staff, delegating duties, horse breeding management, pasture management and liaising with clients and potential buyers.
There can be quite a lot of paperwork and budgeting in the stud manager role, but it's one of the pinnacle roles you can aim for if you really love being around horses and want to play a part in the Australian horse racing industry in a major way.
It's really a role you work your way up to by spending years working with horses and performing various duties on stud farms.