7 Exciting Staycation Ideas That Don't Cost a Fortune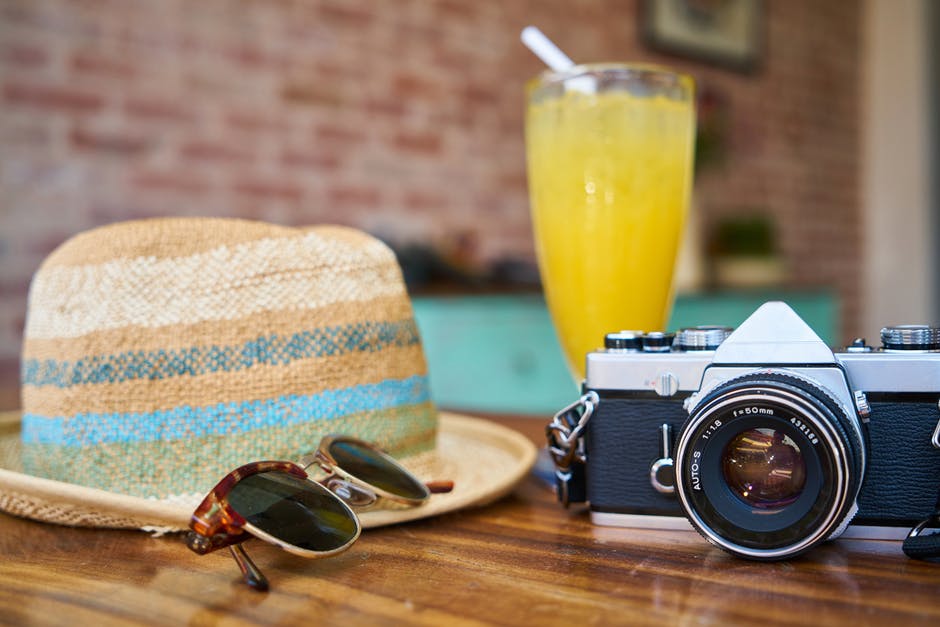 Around 74 percent of Americans have gone into debt to pay for a vacation. But who says you need to spend big and travel thousands of miles to have fun?
The truth is, you can have a great time right at home, without the hassle and cost of a traditional vacation. And, since you don't need to catch a flight or drive cross-country, you'll have even more time to enjoy with your family.
Of course, you need to have a few plans in place to avoid whiling away your staycation on the sofa.
Check out these fun and frugal staycation ideas for inspiration!
1. Unleash Your Inner Child
If you're looking for things to do on a staycation when the weather isn't great, why not spend the day playing like a kid? After all, why should children have all the fun?!
From escape rooms to soft play centers, roller rinks to bowling alleys, there are plenty of ways to unleash your inner child. Or you could try something completely new like indoor rock climbing or laser tag.
2. Get Outside
Getting outside is one of the cheapest ways to have fun. Plus, exploring nature is excellent for cutting stress and improving your mental and physical health. Whether you go for a hike or take a scenic bike ride, a bit of exercise and some fresh air will make you feel like new.
Do some research before you head off to see if there are any trails in your local area. You should also be able to find out how challenging the trails are and how long they'll take so you can plan with food supplies.
Even if you can only go for a walk around the local park or along the beach, make a day of it by bringing a book to read. Or plan to enjoy a picnic!
3. Let the Dice Decide
If you love the thrill of an online casino or thrive on spontaneity, how about leaving it all up to chance by rolling dice to see what your day will bring?
First, you'll need to assign specific activities to certain numbers and then commit to doing whatever the dice decide. Or, you and your family could choose a number or two each, and then whoever guesses the roll of the dice right gets to pick a staycation activity.
This method is excellent for families who can never agree on what to do. And, you might end up trying new things and having a blast at the same time!
4. Enjoy a Spa Day
Vacations don't have to be a constant stream of plans and activities, and neither do staycations. But you might be wondering how to recreate the relaxing experience of a day at the spa.
The answer is simple – have a spa day at home! Turn your bathroom into a luxurious spa by running yourself a soothing bubble bath. You could also try out a face mask, and you might even be able to persuade your partner to give you an invigorating massage. Add a relaxing soundtrack and some scented candles, and you'll soon feel like new.
5. Be a Tourist in Your Hometown
It's easy to forget the draw of tourist attractions in your local area, which is why taking a few days to be a tourist in your hometown is often one of the best staycation ideas for adults.
No matter where you live, there's bound to be a local attraction that you've always meant to see but never got round to visiting. Well, now it's time to go to that museum, take that tour, and visit that park that the out-of-towners flock to.
If you're not sure where to start, check out information online or head to your city's tourist information office. You never know, you might find out about a local site-seeing opportunity that you didn't know about before!
6. Plan a Games Tournament
Fun staycation ideas often involving playing games of some kind, but you could turn it into a competitive tournament to make things even more exciting.
For the more athletic among you, you might like to battle it out with family members on the tennis court or at the driving range.
And if the weather's terrible or you're not very sporty, how about a tournament of board games and card games? Make millions at Monopoly, get strategic on the chessboard, or show off your word skills with a game of Scrabble. Make things more interesting by thinking up forfeits or dares for the losing team.
7. Take a World Food Tour
We all love dining out. But one of the best staycation ideas for adults is to take it to the next level by going on a food tour of the world.
This concept involves trying food from a different country each night. You could enjoy a spicy Indian meal on Monday, a Caribbean feast on Tuesday, and a fancy French meal on Wednesday. Do your research and try to find the top-rated place in your area for each cuisine.
Inspiring Staycation Ideas
As these fantastic staycation ideas show, there are endless ways to enjoy yourself at home.
All it takes is a little imagination and some planning to have a great time with your family. And the best part is, you'll have all the happy memories and none of the debt!
For more lifestyle tips and advice, be sure to check out other blog posts!