Lifestyle Improvement Hacks for Homeowners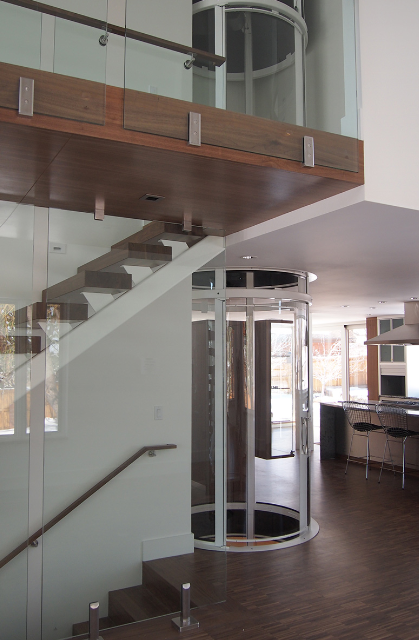 Is your home in need of a mini makeover? Could a few lifestyle upgrades do the trick and turn your living space into a more welcoming, comfortable, attractive place? If so, why not explore the most popular things homeowners are doing in 2022 to get the job done? Fortunately, there are multiple tactics and strategies to try, several of which are DIY-friendly. Home elevators are continuing to grow in popularity as owners realize that not only are the efficient devices a great way of getting from one floor to another, but they also have the potential to boost the potential resale value of any property. 
Eliminating clutter is perhaps the ideal DIY project for those who are tired of harboring so much unneeded junk in attics, basements, garages, and spare bedrooms. Getting rid of dusty old carpets will help improve indoor air quality, installing above-ground pools, adding lights to front yard walkways, and painting projects are just some of the other lifestyle hacks people are choosing before winter weather arrives. Here are pertinent details about a few of the favorites among homeowners who sense the need for improvements to their living space.
Adding an Elevator
Since the early part of this century, home elevator prices and costs have been coming down. Nowadays, it's within the economic reach of most any homeowner to add an elegant, functional elevator to their living space. If you're in search of a lifestyle enhancement, an elevator can be the ideal solution. Not only do the devices look great in any room, but they offer a full dose of functionality. Getting from floor to floor is not just simple when you have an elevator, it's also fun. Plus, for older homeowners and family members, these unique enhancements are a totally safe way to move about without ever worrying about falling on staircases.
Getting Rid of Clutter
Removing built-up clutter is the perfect, no-cost DIY project that suits the needs of millions of property owners. It's human nature to want to keep things that carry monetary or sentimental value. But for far too many, the stuff tends to increase in volume to the point that it is almost unbearable. Besides, cluttered homes can be dangerous in the event of a fire or flood. Blocked exits are a hazard to survival in an emergency. The process of eliminating clutter from your house is a worthwhile project that can take from a few days to several weeks. Don't tackle it all at once. Instead, spend a half-hour per day, and the junk will eventually be all gone.
Installing Above-Ground Pools
Above-ground swimming pools are another lifestyle enhancer that is both cost-efficient and has the potential to add functionality to any backyard or recreation area. If you have a very large garage, it's possible to put small above-ground pools indoors for year-round enjoyment. The most common outdoor versions make excellent party centers for family get-togethers, special events, or just family fun time. One of the main benefits of the units is that owners can take them along when they move. Unlike in-ground swimming pools, they are not expensive, last a very long time, and are easy to clean.