Caring for Your Hair After a Trip to the Beach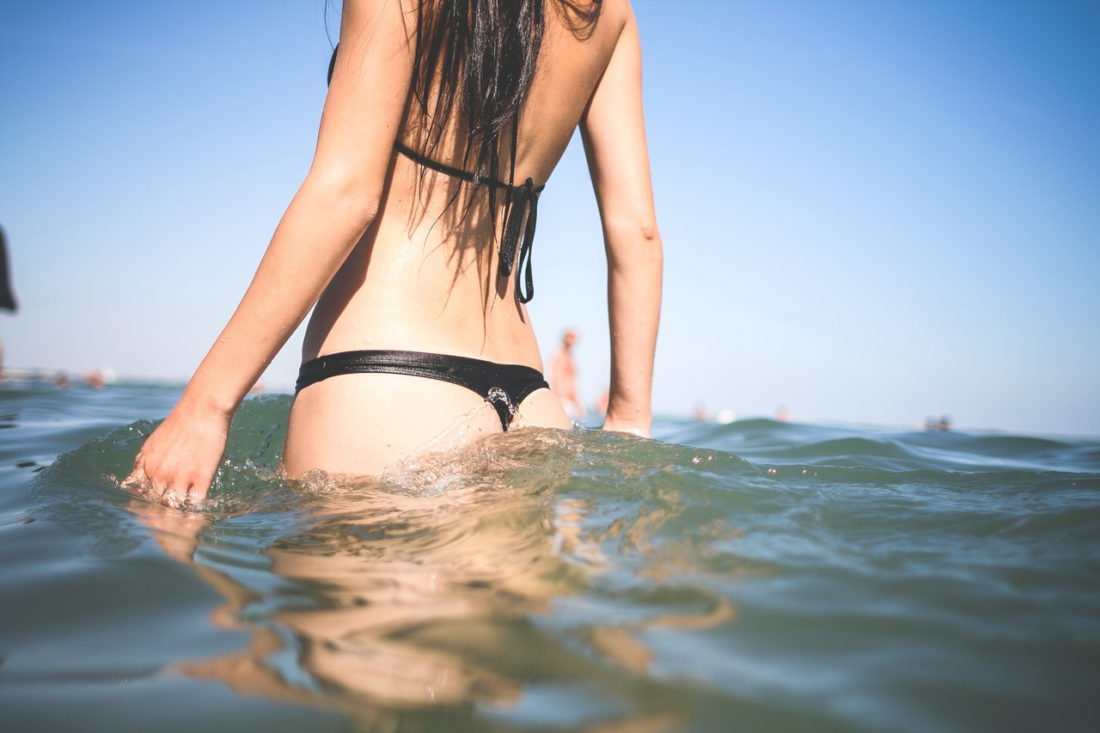 Going to the beach is a bucket-list item for virtually every family during the summer. The balmy, breezy weather offers the perfect environment to relax and have fun, either by staying dry on the sand or by dipping into the ocean to cool off.
But beach weather and salt water can be harsh on our skin and hair, and over time it can cause damage and signs of aging that are difficult to reverse. That's why you'll want to plan ahead and pack a few extra products and items before you head out to the beach.
Before Going Outside: Sun and Heat Protection
We don't tend to forget our sunscreen before heading to the beach, but did you know that your hair can experience UV damage just like your skin? Specially formulated products offer sun protection for your hair. As a bonus, most of these products also contain heat protectant ingredients, which help to lock in moisture and prevent your hair from becoming a dry, brittle mess.
Before Swimming: Prevent Tangles
Although we like to imagine ourselves floating effortlessly through the water with long, flowing mermaid hair, that perfect world ends as soon as we pop up out of the water. Your hair becomes a heavy, plastered and tangled mess when you wear it down while you swim. To prevent tangles, use the best flat iron at your disposal to straighten your hair, and then put your hair up in a simple braid down the center of your head. It will keep your hair out of your way while you swim and will prevent tangles, but it will also be a flattering hair-do both in and out of the water.
Before Swimming: Provide the Ultimate Protection
Yes, a swim cap may immediately wipe out your vision of having sexy hair at the beach, but as soon as you take it off later, you will reap the rewards of unfurling hair that was never touched by the sun or the sea. A swim cap not only prevents tangles, but also protects your hair from UV exposure and drying salt water. It's still a good idea to use a heat protectant product in your hair, however, because the cap can lock in the heat.
After Swimming: Use a Clarifying Shampoo 
The salt water in the ocean can lighten your hair color if you wait to wash it out. A clarifying shampoo will effectively remove all the salty residue from your scalp and hair. Clarifying shampoos also get rid of any of the other products that you added to your hair before your swimming session, such as the heat protectant or the sunscreen. That means your hair will be fresh and ready to absorb the nourishing conditioner that comes next.
After Swimming: Treat Your Hair With Leave-in Conditioner
A leave-in conditioner gives long-lasting effects and ensures that your hair and scalp have plenty of time to drink in all of the beneficial nutrients. The best leave-in conditioners won't cause your hair to look greasy as it dries. On the other hand, it should give your hair a healthy, glowing boost. Look for one that has built-in sun protection if you have plans to head back out into the sunshine again.
After Swimming: Use the Right Tools
Finally, make sure you use a wide-toothed comb to work out any tangles rather than trying to brush them out. If you need to dry your hair quickly, use a high-quality brand like hair dryers from T3